Essential Oil Bootcamp - Online Program
00130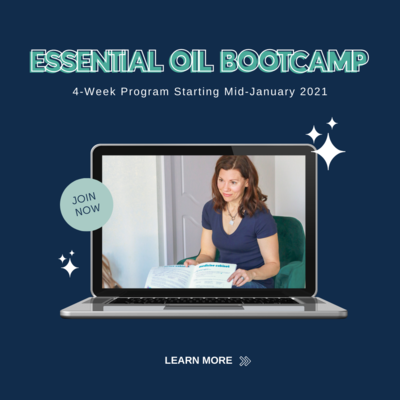 Books
PROGRAM STARTS JAN 31ST
I'm so excited to announce my new 4-week program, the Essential Oil Bootcamp! 2020 has been quite a year and I'm really looking forward to reconnecting with our community + welcoming in new faces. This is going to be an education-filled, interactive fun 4 weeks!⁠
Whether you're brand new to oils, just dusting off the ones you already have or a seasoned user looking for more inspiration + community, this Bootcamp is perfect for anyone.
The program is FREE for members of The Oils Room. Contact me for the code at theoilsroom@outlook.com. Interested in joining? Shoot me an email and I'll walk you through how to get started.

WHAT WE'LL COVER:
- Oils Basics: 3 ways to use them + safety + top 10 oils
- Health goals for month one + tips for staying consistent + green cleaning
- Foundational support + medicine cabinet uses
- Personal care uses + planning for month two to keep the momentum


WHAT'S INCLUDED:
- A personal oil coach for 4 weeks
- A printed copy of my Wellness Lifestyle Guide + Recipe Book
- Private FB Group with weekly live calls (recorded if you can't attend)
- Tips + engagement between calls to keep you motivated
- Free Bootcamp goodies